WordPress thema's zijn er in overvloed en in alle soorten en maten. Zoeken naar een goed gratis WordPress thema is als zoeken naar een speld in de hooiberg. Daarom zetten we ieder jaar de beste gratis WordPress thema's voor je op een rijtje. In dit artikel vind je ons overzicht met de beste gratis WordPress thema's van 2018.
[av_notification title='TIP' icon_select='no' icon='ue800′ font='entypo-fontello' close_btn=" cookie_lifetime='60' color='green' custom_bg='#444444′ custom_font='#ffffff' border=" size='large' custom_class=" av_uid='av-k732kvhi' admin_preview_bg="]
Bekijk ook ons nieuwe overzicht met de
50 beste gratis Gutenberg themes voor WordPress in 2020
[/av_notification]
Aandachtspunten voor goede gratis WordPress thema's in 2018
Mobiel gebruikersgemak
Voor 2018 is het belangrijkste aandachtspunt: mobiel gebruikersgemak. Zoekmachines zoals Google hechten steeds meer waarde aan website-prestaties op mobiele apparaten. Probeer een gratis WordPress thema daarom ook altijd uit op een mobiele telefoon. Let daarbij bijvoorbeeld op of teksten en afbeeldingen netjes in beeld staan, maar ook of een pagina direct opent met de belangrijkste tekst in beeld.
Veiligheid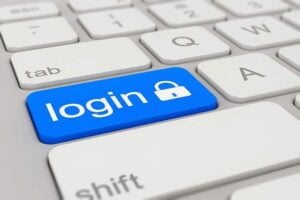 In het verleden kon je nog wel eens aanlopen tegen verstopte malware in gratis WordPress thema's. Gelukkig zijn de controle-mechanismes behoorlijk aangescherpt op de belangrijkste marktplaatsen van WordPress websites en worden dergelijke praktijken snel aangepakt. Toch blijft de veiligheid van je WordPress thema van groot belang. Download/koop daarom alleen WordPress thema's bij gerenommeerde aanbieders van WordPress thema's.
Verdienmodel
Voor niets gaat de zon op. Een gratis WordPress thema is gratis met een reden. Bijvoorbeeld omdat de aanbieder hoopt andere diensten aan je te verkopen. Of door een uitgebreidere versie van het gratis thema tegen een meerprijs aan te bieden. Bekijk daarom goed of je wel uit de voeten kunt met wat het gratis WordPress thema biedt, want anders loop je later alsnog tegen een betaalmuur op.
Onderhoud en support
Bij een gratis WordPress thema hoef je niet te rekenen op een lange doorontwikkeling en goede support van de ontwikkelaar. Dat kan natuurlijk ook niet als het thema gratis is. Zoek je dus een WordPress thema waar je echt jarenlang op voort wil bouwen? Dan doe je er misschien toch goed aan om voor een paar tientjes een gerenommeerd betaald WordPress thema aan te schaffen.
[av_notification title='Tip!' color='silver' border='solid' custom_bg='#444444′ custom_font='#ffffff' size='large' icon_select='no' icon='ue812′ font='entypo-fontello' custom_class='sowbox hosting' admin_preview_bg=" av_uid='av-6exej0xj']
Is jouw WordPress website al klaar voor de AVG?
Bekijk wat Sowmedia voor je kan betekenen!
[/av_notification]
100 beste gratis WordPress themes voor 2018
Optimizer
[av_slideshow size='no scaling' animation='slide' autoplay='false' interval='5′ control_layout=" custom_class=" av_uid='av-6cy2blvb']
[av_slide slide_type='image' id='22274′ video='http://' mobile_image=" video_ratio='16:9′ title=" link_apply=" link='lightbox' link_target=" av_uid='av-6cjtpe0n'][/av_slide]
[/av_slideshow]
Illdy
[av_slideshow size='no scaling' animation='slide' autoplay='false' interval='5′ control_layout=" custom_class=" av_uid='av-6ani9v6f']
[av_slide slide_type='image' id='22266′ video='http://' mobile_image=" video_ratio='16:9′ title=" link_apply=" link='lightbox' link_target=" av_uid='av-6a5vb2if'][/av_slide]
[/av_slideshow]
Optimal
[av_slideshow size='no scaling' animation='slide' autoplay='false' interval='5′ control_layout='av-control-default' custom_class=" av_uid='av-68kvl6qf']
[av_slide slide_type='image' id='23606′ video='http://' mobile_image=" video_ratio='16:9′ title=" link_apply=" link='lightbox' link_target=" av-medium-font-size-title=" av-small-font-size-title=" av-mini-font-size-title=" av-medium-font-size=" av-small-font-size=" av-mini-font-size=" av_uid='av-681f6uon'][/av_slide]
[/av_slideshow]
Parallel
[av_slideshow size='no scaling' animation='slide' autoplay='false' interval='5′ control_layout='av-control-default' custom_class=" av_uid='av-664o5rsn']
[av_slide slide_type='image' id='23609′ video='http://' mobile_image=" video_ratio='16:9′ title=" link_apply=" link='lightbox' link_target=" av-medium-font-size-title=" av-small-font-size-title=" av-mini-font-size-title=" av-medium-font-size=" av-small-font-size=" av-mini-font-size=" av_uid='av-65ocl2vr'][/av_slide]
[/av_slideshow]
Flash
[av_slideshow size='no scaling' animation='slide' autoplay='false' interval='5′ control_layout='av-control-default' custom_class=" av_uid='av-63x79nqv']
[av_slide slide_type='image' id='23732′ video='http://' mobile_image=" video_ratio='16:9′ title=" link_apply=" link='lightbox' link_target=" av-medium-font-size-title=" av-small-font-size-title=" av-mini-font-size-title=" av-medium-font-size=" av-small-font-size=" av-mini-font-size=" av_uid='av-lxrzljr'][/av_slide]
[/av_slideshow]
Talon
[av_slideshow size='no scaling' animation='slide' autoplay='false' interval='5′ control_layout='av-control-default' custom_class=" av_uid='av-lqt1e2f']
[av_slide slide_type='image' id='23733′ video='http://' mobile_image=" video_ratio='16:9′ title=" link_apply=" link='lightbox' link_target=" av-medium-font-size-title=" av-small-font-size-title=" av-mini-font-size-title=" av-medium-font-size=" av-small-font-size=" av-mini-font-size=" av_uid='av-617bq3ef'][/av_slide]
[/av_slideshow]
Fotografie
[av_slideshow size='no scaling' animation='slide' autoplay='false' interval='5′ control_layout='av-control-default' custom_class=" av_uid='av-5z36uywn']
[av_slide slide_type='image' id='23610′ video='http://' mobile_image=" video_ratio='16:9′ title=" link_apply=" link='lightbox' link_target=" av-medium-font-size-title=" av-small-font-size-title=" av-mini-font-size-title=" av-medium-font-size=" av-small-font-size=" av-mini-font-size=" av_uid='av-5ywe1iyf'][/av_slide]
[/av_slideshow]
Click
[av_slideshow size='no scaling' animation='slide' autoplay='false' interval='5′ control_layout='av-control-default' custom_class=" av_uid='av-5x2aby0n']
[av_slide slide_type='image' id='23611′ video='http://' mobile_image=" video_ratio='16:9′ title=" link_apply=" link='lightbox' link_target=" av-medium-font-size-title=" av-small-font-size-title=" av-mini-font-size-title=" av-medium-font-size=" av-small-font-size=" av-mini-font-size=" av_uid='av-5wft1ffb'][/av_slide]
[/av_slideshow]
Unicon Lite
[av_slideshow size='no scaling' animation='slide' autoplay='false' interval='5′ control_layout='av-control-default' custom_class=" av_uid='av-5uqsacon']
[av_slide slide_type='image' id='23613′ video='http://' mobile_image=" video_ratio='16:9′ title=" link_apply=" link='lightbox' link_target=" av-medium-font-size-title=" av-small-font-size-title=" av-mini-font-size-title=" av-medium-font-size=" av-small-font-size=" av-mini-font-size=" av_uid='av-5udv28l3′][/av_slide]
[/av_slideshow]
Septera
[av_slideshow size='no scaling' animation='slide' autoplay='false' interval='5′ control_layout='av-control-default' custom_class=" av_uid='av-5sildlhz']
[av_slide slide_type='image' id='23614′ video='http://' mobile_image=" video_ratio='16:9′ title=" link_apply=" link='lightbox' link_target=" av-medium-font-size-title=" av-small-font-size-title=" av-mini-font-size-title=" av-medium-font-size=" av-small-font-size=" av-mini-font-size=" av_uid='av-5s2911hz'][/av_slide]
[/av_slideshow]
Arcade Basic
[av_slideshow size='no scaling' animation='slide' autoplay='false' interval='5′ control_layout='av-control-default' custom_class=" av_uid='av-5q1m9ixj']
[av_slide slide_type='image' id='23615′ video='http://' mobile_image=" video_ratio='16:9′ title=" link_apply=" link='lightbox' link_target=" av-medium-font-size-title=" av-small-font-size-title=" av-mini-font-size-title=" av-medium-font-size=" av-small-font-size=" av-mini-font-size=" av_uid='av-5pobxviv'][/av_slide]
[/av_slideshow]
Eighties
[av_slideshow size='no scaling' animation='slide' autoplay='false' interval='5′ control_layout='av-control-default' custom_class=" av_uid='av-5ntw31uf']
[av_slide slide_type='image' id='23616′ video='http://' mobile_image=" video_ratio='16:9′ title=" link_apply=" link='lightbox' link_target=" av-medium-font-size-title=" av-small-font-size-title=" av-mini-font-size-title=" av-medium-font-size=" av-small-font-size=" av-mini-font-size=" av_uid='av-5ndakf4n'][/av_slide]
[/av_slideshow]
Radiate
[av_slideshow size='no scaling' animation='slide' autoplay='false' interval='5′ control_layout='av-control-default' custom_class=" av_uid='av-5ljfuhfb']
[av_slide slide_type='image' id='23617′ video='http://' mobile_image=" video_ratio='16:9′ title=" link_apply=" link='lightbox' link_target=" av-medium-font-size-title=" av-small-font-size-title=" av-mini-font-size-title=" av-medium-font-size=" av-small-font-size=" av-mini-font-size=" av_uid='av-5kw3ezw7′][/av_slide]
[/av_slideshow]
Vantage
[av_slideshow size='no scaling' animation='slide' autoplay='false' interval='5′ control_layout='av-control-default' custom_class=" av_uid='av-5jddoi47′]
[av_slide id='23622′ av_uid='av-5imkef13′][/av_slide]
[/av_slideshow]
Verity
[av_slideshow size='no scaling' animation='slide' autoplay='false' interval='5′ control_layout='av-control-default' custom_class=" av_uid='av-5grv0no7′]
[av_slide slide_type='image' id='23630′ video='http://' mobile_image=" video_ratio='16:9′ title=" link_apply=" link='lightbox' link_target=" av-medium-font-size-title=" av-small-font-size-title=" av-mini-font-size-title=" av-medium-font-size=" av-small-font-size=" av-mini-font-size=" av_uid='av-5gg6kc9j'][/av_slide]
[/av_slideshow]
Coral Parallax
[av_slideshow size='no scaling' animation='slide' autoplay='false' interval='5′ control_layout='av-control-default' custom_class=" av_uid='av-5enqxe9j']
[av_slide slide_type='image' id='23633′ video='http://' mobile_image=" video_ratio='16:9′ title=" link_apply=" link='lightbox' link_target=" av-medium-font-size-title=" av-small-font-size-title=" av-mini-font-size-title=" av-medium-font-size=" av-small-font-size=" av-mini-font-size=" av_uid='av-5e59jcl3′][/av_slide]
[/av_slideshow]
Seos Photography
[av_slideshow size='no scaling' animation='slide' autoplay='false' interval='5′ control_layout='av-control-default' custom_class=" av_uid='av-5cexigev']
[av_slide slide_type='image' id='23631′ video='http://' mobile_image=" video_ratio='16:9′ title=" link_apply=" link='lightbox' link_target=" av-medium-font-size-title=" av-small-font-size-title=" av-mini-font-size-title=" av-medium-font-size=" av-small-font-size=" av-mini-font-size=" av_uid='av-5bngrw3b'][/av_slide]
[/av_slideshow]
Dark
[av_slideshow size='no scaling' animation='slide' autoplay='false' interval='5′ control_layout='av-control-default' custom_class=" av_uid='av-59rzrm9j']
[av_slide slide_type='image' id='23637′ video='http://' mobile_image=" video_ratio='16:9′ title=" link_apply=" link='lightbox' link_target=" av-medium-font-size-title=" av-small-font-size-title=" av-mini-font-size-title=" av-medium-font-size=" av-small-font-size=" av-mini-font-size=" av_uid='av-59oq27yv'][/av_slide]
[/av_slideshow]
Portfolio Lite
[av_slideshow size='no scaling' animation='slide' autoplay='false' interval='5′ control_layout='av-control-default' custom_class=" av_uid='av-57qp2h6f']
[av_slide slide_type='image' id='23636′ video='http://' mobile_image=" video_ratio='16:9′ title=" link_apply=" link='lightbox' link_target=" av-medium-font-size-title=" av-small-font-size-title=" av-mini-font-size-title=" av-medium-font-size=" av-small-font-size=" av-mini-font-size=" av_uid='av-57davic7′][/av_slide]
[/av_slideshow]
Minimalist Portfolio
[av_slideshow size='no scaling' animation='slide' autoplay='false' interval='5′ control_layout='av-control-default' custom_class=" av_uid='av-558w2g1j']
[av_slide slide_type='image' id='23608′ video='http://' mobile_image=" video_ratio='16:9′ title=" link_apply=" link='lightbox' link_target=" av-medium-font-size-title=" av-small-font-size-title=" av-mini-font-size-title=" av-medium-font-size=" av-small-font-size=" av-mini-font-size=" av_uid='av-5545m1jr'][/av_slide]
[/av_slideshow]
Prasoon
[av_slideshow size='no scaling' animation='slide' autoplay='false' interval='5′ control_layout='av-control-default' custom_class=" av_uid='av-539g8a6v']
[av_slide slide_type='image' id='23638′ video='http://' mobile_image=" video_ratio='16:9′ title=" link_apply=" link='lightbox' link_target=" av-medium-font-size-title=" av-small-font-size-title=" av-mini-font-size-title=" av-medium-font-size=" av-small-font-size=" av-mini-font-size=" av_uid='av-52rqrgs7′][/av_slide]
[/av_slideshow]
Zoom Lite
[av_slideshow size='no scaling' animation='slide' autoplay='false' interval='5′ control_layout='av-control-default' custom_class=" av_uid='av-50m4qbyv']
[av_slide slide_type='image' id='23639′ video='http://' mobile_image=" video_ratio='16:9′ title=" link_apply=" link='lightbox' link_target=" av-medium-font-size-title=" av-small-font-size-title=" av-mini-font-size-title=" av-medium-font-size=" av-small-font-size=" av-mini-font-size=" av_uid='av-5090haxj'][/av_slide]
[/av_slideshow]
Shapely
[av_slideshow size='no scaling' animation='slide' autoplay='false' interval='5′ control_layout='av-control-default' custom_class=" av_uid='av-4yohuk7r']
[av_slide slide_type='image' id='23640′ video='http://' mobile_image=" video_ratio='16:9′ title=" link_apply=" link='lightbox' link_target=" av-medium-font-size-title=" av-small-font-size-title=" av-mini-font-size-title=" av-medium-font-size=" av-small-font-size=" av-mini-font-size=" av_uid='av-4xv6yql3′][/av_slide]
[/av_slideshow]
BizPlus
[av_slideshow size='no scaling' animation='slide' autoplay='false' interval='5′ control_layout='av-control-default' custom_class=" av_uid='av-4w8o69cn']
[av_slide slide_type='image' id='23641′ video='http://' mobile_image=" video_ratio='16:9′ title=" link_apply=" link='lightbox' link_target=" av-medium-font-size-title=" av-small-font-size-title=" av-mini-font-size-title=" av-medium-font-size=" av-small-font-size=" av-mini-font-size=" av_uid='av-4vs9i43b'][/av_slide]
[/av_slideshow]
Teletype
[av_slideshow size='no scaling' animation='slide' autoplay='false' interval='5′ control_layout='av-control-default' custom_class=" av_uid='av-4tuuw9nb']
[av_slide slide_type='image' id='23642′ video='http://' mobile_image=" video_ratio='16:9′ title=" link_apply=" link='lightbox' link_target=" av-medium-font-size-title=" av-small-font-size-title=" av-mini-font-size-title=" av-medium-font-size=" av-small-font-size=" av-mini-font-size=" av_uid='av-4tfkngd3′][/av_slide]
[/av_slideshow]
Kurama
[av_slideshow size='no scaling' animation='slide' autoplay='false' interval='5′ control_layout='av-control-default' custom_class=" av_uid='av-4rl4qhiv']
[av_slide slide_type='image' id='23643′ video='http://' mobile_image=" video_ratio='16:9′ title=" link_apply=" link='lightbox' link_target=" av-medium-font-size-title=" av-small-font-size-title=" av-mini-font-size-title=" av-medium-font-size=" av-small-font-size=" av-mini-font-size=" av_uid='av-4qyztsbb'][/av_slide]
[/av_slideshow]
Extant
[av_slideshow size='no scaling' animation='slide' autoplay='false' interval='5′ control_layout='av-control-default' custom_class=" av_uid='av-4phkttiv']
[av_slide slide_type='image' id='23644′ video='http://' mobile_image=" video_ratio='16:9′ title=" link_apply=" link='lightbox' link_target=" av-medium-font-size-title=" av-small-font-size-title=" av-mini-font-size-title=" av-medium-font-size=" av-small-font-size=" av-mini-font-size=" av_uid='av-4p08iol3′][/av_slide]
[/av_slideshow]
Helena
[av_slideshow size='no scaling' animation='slide' autoplay='false' interval='5′ control_layout='av-control-default' custom_class=" av_uid='av-goxrnpz']
[av_slide slide_type='image' id='23645′ video='http://' mobile_image=" video_ratio='16:9′ title=" link_apply=" link='lightbox' link_target=" av-medium-font-size-title=" av-small-font-size-title=" av-mini-font-size-title=" av-medium-font-size=" av-small-font-size=" av-mini-font-size=" av_uid='av-gnea253′][/av_slide]
[/av_slideshow]
Parallax Frame
[av_slideshow size='no scaling' animation='slide' autoplay='false' interval='5′ control_layout='av-control-default' custom_class=" av_uid='av-4kuug00n']
[av_slide slide_type='image' id='23646′ video='http://' mobile_image=" video_ratio='16:9′ title=" link_apply=" link='lightbox' link_target=" av-medium-font-size-title=" av-small-font-size-title=" av-mini-font-size-title=" av-medium-font-size=" av-small-font-size=" av-mini-font-size=" av_uid='av-4k4xdgrb'][/av_slide]
[/av_slideshow]
AcmePhoto
[av_slideshow size='no scaling' animation='slide' autoplay='false' interval='5′ control_layout='av-control-default' custom_class=" av_uid='av-4ihwf9kn']
[av_slide slide_type='image' id='23647′ video='http://' mobile_image=" video_ratio='16:9′ title=" link_apply=" link='lightbox' link_target=" av-medium-font-size-title=" av-small-font-size-title=" av-mini-font-size-title=" av-medium-font-size=" av-small-font-size=" av-mini-font-size=" av_uid='av-4hzkmozb'][/av_slide]
[/av_slideshow]
Alpha Centauri
[av_slideshow size='no scaling' animation='slide' autoplay='false' interval='5′ control_layout='av-control-default' custom_class=" av_uid='av-4g1z22rb']
[av_slide slide_type='image' id='23649′ video='http://' mobile_image=" video_ratio='16:9′ title=" link_apply=" link='lightbox' link_target=" av-medium-font-size-title=" av-small-font-size-title=" av-mini-font-size-title=" av-medium-font-size=" av-small-font-size=" av-mini-font-size=" av_uid='av-4fklwxkn'][/av_slide]
[/av_slideshow]
Coral Drive
[av_slideshow size='no scaling' animation='slide' autoplay='false' interval='5′ control_layout='av-control-default' custom_class=" av_uid='av-4dqimcrb']
[av_slide slide_type='image' id='23650′ video='http://' mobile_image=" video_ratio='16:9′ title=" link_apply=" link='lightbox' link_target=" av-medium-font-size-title=" av-small-font-size-title=" av-mini-font-size-title=" av-medium-font-size=" av-small-font-size=" av-mini-font-size=" av_uid='av-4d6962dz'][/av_slide]
[/av_slideshow]
Integral
[av_slideshow size='no scaling' animation='slide' autoplay='false' interval='5′ control_layout='av-control-default' custom_class=" av_uid='av-4bf0xmdz']
[av_slide slide_type='image' id='23651′ video='http://' mobile_image=" video_ratio='16:9′ title=" link_apply=" link='lightbox' link_target=" av-medium-font-size-title=" av-small-font-size-title=" av-mini-font-size-title=" av-medium-font-size=" av-small-font-size=" av-mini-font-size=" av_uid='av-4b0uiph3′][/av_slide]
[/av_slideshow]
WP Portfolio
[av_slideshow size='no scaling' animation='slide' autoplay='false' interval='5′ control_layout='av-control-default' custom_class=" av_uid='av-49667j07′]
[av_slide slide_type='image' id='23652′ video='http://' mobile_image=" video_ratio='16:9′ title=" link_apply=" link='lightbox' link_target=" av-medium-font-size-title=" av-small-font-size-title=" av-mini-font-size-title=" av-medium-font-size=" av-small-font-size=" av-mini-font-size=" av_uid='av-fab38d3′][/av_slide]
[/av_slideshow]
Pixgraphy
[av_slideshow size='no scaling' animation='slide' autoplay='false' interval='5′ control_layout='av-control-default' custom_class=" av_uid='av-46wh26lz']
[av_slide slide_type='image' id='23653′ video='http://' mobile_image=" video_ratio='16:9′ title=" link_apply=" link='lightbox' link_target=" av-medium-font-size-title=" av-small-font-size-title=" av-mini-font-size-title=" av-medium-font-size=" av-small-font-size=" av-mini-font-size=" av_uid='av-46bfi8hj'][/av_slide]
[/av_slideshow]
Relia
[av_slideshow size='no scaling' animation='slide' autoplay='false' interval='5′ control_layout='av-control-default' custom_class=" av_uid='av-44ph2s53′]
[av_slide slide_type='image' id='23655′ video='http://' mobile_image=" video_ratio='16:9′ title=" link_apply=" link='lightbox' link_target=" av-medium-font-size-title=" av-small-font-size-title=" av-mini-font-size-title=" av-medium-font-size=" av-small-font-size=" av-mini-font-size=" av_uid='av-442x1o5z'][/av_slide]
[/av_slideshow]
Edge
[av_slideshow size='no scaling' animation='slide' autoplay='false' interval='5′ control_layout='av-control-default' custom_class=" av_uid='av-42guqwdz']
[av_slide slide_type='image' id='23656′ video='http://' mobile_image=" video_ratio='16:9′ title=" link_apply=" link='lightbox' link_target=" av-medium-font-size-title=" av-small-font-size-title=" av-mini-font-size-title=" av-medium-font-size=" av-small-font-size=" av-mini-font-size=" av_uid='av-421zzctz'][/av_slide]
[/av_slideshow]
ScrollMe
[av_slideshow size='no scaling' animation='slide' autoplay='false' interval='5′ control_layout='av-control-default' custom_class=" av_uid='av-3zulneon']
[av_slide slide_type='image' id='23657′ video='http://' mobile_image=" video_ratio='16:9′ title=" link_apply=" link='lightbox' link_target=" av-medium-font-size-title=" av-small-font-size-title=" av-mini-font-size-title=" av-medium-font-size=" av-small-font-size=" av-mini-font-size=" av_uid='av-3zna73hz'][/av_slide]
[/av_slideshow]
Athena
[av_slideshow size='no scaling' animation='slide' autoplay='false' interval='5′ control_layout='av-control-default' custom_class=" av_uid='av-3xurvp9z']
[av_slide slide_type='image' id='23658′ video='http://' mobile_image=" video_ratio='16:9′ title=" link_apply=" link='lightbox' link_target=" av-medium-font-size-title=" av-small-font-size-title=" av-mini-font-size-title=" av-medium-font-size=" av-small-font-size=" av-mini-font-size=" av_uid='av-3x7hy8hj'][/av_slide]
[/av_slideshow]
Business World
[av_slideshow size='no scaling' animation='slide' autoplay='false' interval='5′ control_layout='av-control-default' custom_class=" av_uid='av-3vbdnwwn']
[av_slide slide_type='image' id='23659′ video='http://' mobile_image=" video_ratio='16:9′ title=" link_apply=" link='lightbox' link_target=" av-medium-font-size-title=" av-small-font-size-title=" av-mini-font-size-title=" av-medium-font-size=" av-small-font-size=" av-mini-font-size=" av_uid='av-3uw1t8af'][/av_slide]
[/av_slideshow]
Bluestreet
[av_slideshow size='no scaling' animation='slide' autoplay='false' interval='5′ control_layout='av-control-default' custom_class=" av_uid='av-3t0nyjyv']
[av_slide slide_type='image' id='23660′ video='http://' mobile_image=" video_ratio='16:9′ title=" link_apply=" link='lightbox' link_target=" av-medium-font-size-title=" av-small-font-size-title=" av-mini-font-size-title=" av-medium-font-size=" av-small-font-size=" av-mini-font-size=" av_uid='av-3srx8tlj'][/av_slide]
[/av_slideshow]
Oren
[av_slideshow size='no scaling' animation='slide' autoplay='false' interval='5′ control_layout='av-control-default' custom_class=" av_uid='av-3qz9mo3b']
[av_slide slide_type='image' id='23661′ video='http://' mobile_image=" video_ratio='16:9′ title=" link_apply=" link='lightbox' link_target=" av-medium-font-size-title=" av-small-font-size-title=" av-mini-font-size-title=" av-medium-font-size=" av-small-font-size=" av-mini-font-size=" av_uid='av-dgg4q0n'][/av_slide]
[/av_slideshow]
Agama
[av_slideshow size='no scaling' animation='slide' autoplay='false' interval='5′ control_layout='av-control-default' custom_class=" av_uid='av-3ogfh6t3′]
[av_slide slide_type='image' id='23662′ video='http://' mobile_image=" video_ratio='16:9′ title=" link_apply=" link='lightbox' link_target=" av-medium-font-size-title=" av-small-font-size-title=" av-mini-font-size-title=" av-medium-font-size=" av-small-font-size=" av-mini-font-size=" av_uid='av-3o4chw8n'][/av_slide]
[/av_slideshow]
SKT Design Agency
[av_slideshow size='no scaling' animation='slide' autoplay='false' interval='5′ control_layout='av-control-default' custom_class=" av_uid='av-3me9cczb']
[av_slide slide_type='image' id='23663′ video='http://' mobile_image=" video_ratio='16:9′ title=" link_apply=" link='lightbox' link_target=" av-medium-font-size-title=" av-small-font-size-title=" av-mini-font-size-title=" av-medium-font-size=" av-small-font-size=" av-mini-font-size=" av_uid='av-3lmooc2f'][/av_slide]
[/av_slideshow]
Business Elite
[av_slideshow size='no scaling' animation='slide' autoplay='false' interval='5′ control_layout='av-control-default' custom_class=" av_uid='av-3jzamlkn']
[av_slide slide_type='image' id='23665′ video='http://' mobile_image=" video_ratio='16:9′ title=" link_apply=" link='lightbox' link_target=" av-medium-font-size-title=" av-small-font-size-title=" av-mini-font-size-title=" av-medium-font-size=" av-small-font-size=" av-mini-font-size=" av_uid='av-3jepkcwn'][/av_slide]
[/av_slideshow]
Portfolio Gallery
[av_slideshow size='no scaling' animation='slide' autoplay='false' interval='5′ control_layout='av-control-default' custom_class=" av_uid='av-3htypu1j']
[av_slide slide_type='image' id='23666′ video='http://' mobile_image=" video_ratio='16:9′ title=" link_apply=" link='lightbox' link_target=" av-medium-font-size-title=" av-small-font-size-title=" av-mini-font-size-title=" av-medium-font-size=" av-small-font-size=" av-mini-font-size=" av_uid='av-3h5uu9iv'][/av_slide]
[/av_slideshow]
Productly
[av_slideshow size='no scaling' animation='slide' autoplay='false' interval='5′ control_layout='av-control-default' custom_class=" av_uid='av-cc7enpz']
[av_slide slide_type='image' id='23667′ video='http://' mobile_image=" video_ratio='16:9′ title=" link_apply=" link='lightbox' link_target=" av-medium-font-size-title=" av-small-font-size-title=" av-mini-font-size-title=" av-medium-font-size=" av-small-font-size=" av-mini-font-size=" av_uid='av-c9ug3p3′][/av_slide]
[/av_slideshow]
Better Health
[av_slideshow size='no scaling' animation='slide' autoplay='false' interval='5′ control_layout='av-control-default' custom_class=" av_uid='av-3d924evr']
[av_slide slide_type='image' id='23668′ video='http://' mobile_image=" video_ratio='16:9′ title=" link_apply=" link='lightbox' link_target=" av-medium-font-size-title=" av-small-font-size-title=" av-mini-font-size-title=" av-medium-font-size=" av-small-font-size=" av-mini-font-size=" av_uid='av-3cjjzuwn'][/av_slide]
[/av_slideshow]
Adventure Lite
[av_slideshow size='no scaling' animation='slide' autoplay='false' interval='5′ control_layout='av-control-default' custom_class=" av_uid='av-3amz5opj']
[av_slide slide_type='image' id='23669′ video='http://' mobile_image=" video_ratio='16:9′ title=" link_apply=" link='lightbox' link_target=" av-medium-font-size-title=" av-small-font-size-title=" av-mini-font-size-title=" av-medium-font-size=" av-small-font-size=" av-mini-font-size=" av_uid='av-16ki95j'][/av_slide]
[/av_slideshow]
Mesmerize
[av_slideshow size='no scaling' animation='slide' autoplay='false' interval='5′ control_layout='av-control-default' custom_class=" av_uid='av-38ggqkl3′]
[av_slide slide_type='image' id='23670′ video='http://' mobile_image=" video_ratio='16:9′ title=" link_apply=" link='lightbox' link_target=" av-medium-font-size-title=" av-small-font-size-title=" av-mini-font-size-title=" av-medium-font-size=" av-small-font-size=" av-mini-font-size=" av_uid='av-382556pj'][/av_slide]
[/av_slideshow]
Reykjavik
[av_slideshow size='no scaling' animation='slide' autoplay='false' interval='5′ control_layout='av-control-default' custom_class=" av_uid='av-364n0vsn']
[av_slide slide_type='image' id='23671′ video='http://' mobile_image=" video_ratio='16:9′ title=" link_apply=" link='lightbox' link_target=" av-medium-font-size-title=" av-small-font-size-title=" av-mini-font-size-title=" av-medium-font-size=" av-small-font-size=" av-mini-font-size=" av_uid='av-35wntdkn'][/av_slide]
[/av_slideshow]
Grid Magazine
[av_slideshow size='no scaling' animation='slide' autoplay='false' interval='5′ control_layout='av-control-default' custom_class=" av_uid='av-33rnr4zb']
[av_slide slide_type='image' id='23672′ video='http://' mobile_image=" video_ratio='16:9′ title=" link_apply=" link='lightbox' link_target=" av-medium-font-size-title=" av-small-font-size-title=" av-mini-font-size-title=" av-medium-font-size=" av-small-font-size=" av-mini-font-size=" av_uid='av-339pcthz'][/av_slide]
[/av_slideshow]
Start Blogging
[av_slideshow size='no scaling' animation='slide' autoplay='false' interval='5′ control_layout='av-control-default' custom_class=" av_uid='av-31j83b7b']
[av_slide slide_type='image' id='23673′ video='http://' mobile_image=" video_ratio='16:9′ title=" link_apply=" link='lightbox' link_target=" av-medium-font-size-title=" av-small-font-size-title=" av-mini-font-size-title=" av-medium-font-size=" av-small-font-size=" av-mini-font-size=" av_uid='av-30yrdj93′][/av_slide]
[/av_slideshow]
Journalistic
[av_slideshow size='no scaling' animation='slide' autoplay='false' interval='5′ control_layout='av-control-default' custom_class=" av_uid='av-2zcujy8n']
[av_slide slide_type='image' id='23674′ video='http://' mobile_image=" video_ratio='16:9′ title=" link_apply=" link='lightbox' link_target=" av-medium-font-size-title=" av-small-font-size-title=" av-mini-font-size-title=" av-medium-font-size=" av-small-font-size=" av-mini-font-size=" av_uid='av-2z0d1oif'][/av_slide]
[/av_slideshow]
Bar Restaurant
[av_slideshow size='no scaling' animation='slide' autoplay='false' interval='5′ control_layout='av-control-default' custom_class=" av_uid='av-2wsey52v']
[av_slide slide_type='image' id='23676′ video='http://' mobile_image=" video_ratio='16:9′ title=" link_apply=" link='lightbox' link_target=" av-medium-font-size-title=" av-small-font-size-title=" av-mini-font-size-title=" av-medium-font-size=" av-small-font-size=" av-mini-font-size=" av_uid='av-2wpknvcn'][/av_slide]
[/av_slideshow]
Canuck
[av_slideshow size='no scaling' animation='slide' autoplay='false' interval='5′ control_layout='av-control-default' custom_class=" av_uid='av-2uj9ze3b']
[av_slide slide_type='image' id='23677′ video='http://' mobile_image=" video_ratio='16:9′ title=" link_apply=" link='lightbox' link_target=" av-medium-font-size-title=" av-small-font-size-title=" av-mini-font-size-title=" av-medium-font-size=" av-small-font-size=" av-mini-font-size=" av_uid='av-2udobvhz'][/av_slide]
[/av_slideshow]
CT Corporate
[av_slideshow size='no scaling' animation='slide' autoplay='false' interval='5′ control_layout='av-control-default' custom_class=" av_uid='av-2scp042f']
[av_slide slide_type='image' id='23678′ video='http://' mobile_image=" video_ratio='16:9′ title=" link_apply=" link='lightbox' link_target=" av-medium-font-size-title=" av-small-font-size-title=" av-mini-font-size-title=" av-medium-font-size=" av-small-font-size=" av-mini-font-size=" av_uid='av-2rqp3gc7′][/av_slide]
[/av_slideshow]
Compact One
[av_slideshow size='no scaling' animation='slide' autoplay='false' interval='5′ control_layout='av-control-default' custom_class=" av_uid='av-2q6zp3fb']
[av_slide slide_type='image' id='23679′ video='http://' mobile_image=" video_ratio='16:9′ title=" link_apply=" link='lightbox' link_target=" av-medium-font-size-title=" av-small-font-size-title=" av-mini-font-size-title=" av-medium-font-size=" av-small-font-size=" av-mini-font-size=" av_uid='av-2pqfsc1j'][/av_slide]
[/av_slideshow]
Tech Literacy
[av_slideshow size='no scaling' animation='slide' autoplay='false' interval='5′ control_layout='av-control-default' custom_class=" av_uid='av-2nr0fbh3′]
[av_slide slide_type='image' id='23680′ video='http://' mobile_image=" video_ratio='16:9′ title=" link_apply=" link='lightbox' link_target=" av-medium-font-size-title=" av-small-font-size-title=" av-mini-font-size-title=" av-medium-font-size=" av-small-font-size=" av-mini-font-size=" av_uid='av-2naasson'][/av_slide]
[/av_slideshow]
Business Point
[av_slideshow size='no scaling' animation='slide' autoplay='false' interval='5′ control_layout='av-control-default' custom_class=" av_uid='av-2lbp5b7b']
[av_slide slide_type='image' id='23681′ video='http://' mobile_image=" video_ratio='16:9′ title=" link_apply=" link='lightbox' link_target=" av-medium-font-size-title=" av-small-font-size-title=" av-mini-font-size-title=" av-medium-font-size=" av-small-font-size=" av-mini-font-size=" av_uid='av-2kv5pp3r'][/av_slide]
[/av_slideshow]
exBusiness
[av_slideshow size='no scaling' animation='slide' autoplay='false' interval='5′ control_layout='av-control-default' custom_class=" av_uid='av-2jcf572v']
[av_slide slide_type='image' id='23682′ video='http://' mobile_image=" video_ratio='16:9′ title=" link_apply=" link='lightbox' link_target=" av-medium-font-size-title=" av-small-font-size-title=" av-mini-font-size-title=" av-medium-font-size=" av-small-font-size=" av-mini-font-size=" av_uid='av-2ivwnvjr'][/av_slide]
[/av_slideshow]
Boka
[av_slideshow size='no scaling' animation='slide' autoplay='false' interval='5′ control_layout='av-control-default' custom_class=" av_uid='av-2gsw1njr']
[av_slide slide_type='image' id='23683′ video='http://' mobile_image=" video_ratio='16:9′ title=" link_apply=" link='lightbox' link_target=" av-medium-font-size-title=" av-small-font-size-title=" av-mini-font-size-title=" av-medium-font-size=" av-small-font-size=" av-mini-font-size=" av_uid='av-2ge5153r'][/av_slide]
[/av_slideshow]
Smarter
[av_slideshow size='no scaling' animation='slide' autoplay='false' interval='5′ control_layout='av-control-default' custom_class=" av_uid='av-2ep2ywtz']
[av_slide slide_type='image' id='23684′ video='http://' mobile_image=" video_ratio='16:9′ title=" link_apply=" link='lightbox' link_target=" av-medium-font-size-title=" av-small-font-size-title=" av-mini-font-size-title=" av-medium-font-size=" av-small-font-size=" av-mini-font-size=" av_uid='av-2e8ct3lj'][/av_slide]
[/av_slideshow]
Kafal
[av_slideshow size='no scaling' animation='slide' autoplay='false' interval='5′ control_layout='av-control-default' custom_class=" av_uid='av-2ccyjf5j']
[av_slide slide_type='image' id='23685′ video='http://' mobile_image=" video_ratio='16:9′ title=" link_apply=" link='lightbox' link_target=" av-medium-font-size-title=" av-small-font-size-title=" av-mini-font-size-title=" av-medium-font-size=" av-small-font-size=" av-mini-font-size=" av_uid='av-2bpysgt3′][/av_slide]
[/av_slideshow]
Play School
[av_slideshow size='no scaling' animation='slide' autoplay='false' interval='5′ control_layout='av-control-default' custom_class=" av_uid='av-29w8ja53′]
[av_slide slide_type='image' id='23687′ video='http://' mobile_image=" video_ratio='16:9′ title=" link_apply=" link='lightbox' link_target=" av-medium-font-size-title=" av-small-font-size-title=" av-mini-font-size-title=" av-medium-font-size=" av-small-font-size=" av-mini-font-size=" av_uid='av-84xef13′][/av_slide]
[/av_slideshow]
Singularity
[av_slideshow size='no scaling' animation='slide' autoplay='false' interval='5′ control_layout='av-control-default' custom_class=" av_uid='av-27mpeeyf']
[av_slide slide_type='image' id='23688′ video='http://' mobile_image=" video_ratio='16:9′ title=" link_apply=" link='lightbox' link_target=" av-medium-font-size-title=" av-small-font-size-title=" av-mini-font-size-title=" av-medium-font-size=" av-small-font-size=" av-mini-font-size=" av_uid='av-273wzul3′][/av_slide]
[/av_slideshow]
Vision Lite
[av_slideshow size='no scaling' animation='slide' autoplay='false' interval='5′ control_layout='av-control-default' custom_class=" av_uid='av-2587cshj']
[av_slide slide_type='image' id='23689′ video='http://' mobile_image=" video_ratio='16:9′ title=" link_apply=" link='lightbox' link_target=" av-medium-font-size-title=" av-small-font-size-title=" av-mini-font-size-title=" av-medium-font-size=" av-small-font-size=" av-mini-font-size=" av_uid='av-24s7e1vb'][/av_slide]
[/av_slideshow]
Decree
[av_slideshow size='no scaling' animation='slide' autoplay='false' interval='5′ control_layout='av-control-default' custom_class=" av_uid='av-233velw7′]
[av_slide slide_type='image' id='23690′ video='http://' mobile_image=" video_ratio='16:9′ title=" link_apply=" link='lightbox' link_target=" av-medium-font-size-title=" av-small-font-size-title=" av-mini-font-size-title=" av-medium-font-size=" av-small-font-size=" av-mini-font-size=" av_uid='av-22s5xurb'][/av_slide]
[/av_slideshow]
Storefront
[av_slideshow size='no scaling' animation='slide' autoplay='false' interval='5′ control_layout='av-control-default' custom_class=" av_uid='av-20tvnqxj']
[av_slide slide_type='image' id='23691′ video='http://' mobile_image=" video_ratio='16:9′ title=" link_apply=" link='lightbox' link_target=" av-medium-font-size-title=" av-small-font-size-title=" av-mini-font-size-title=" av-medium-font-size=" av-small-font-size=" av-mini-font-size=" av_uid='av-20ehhh1z'][/av_slide]
[/av_slideshow]
ColorMag
[av_slideshow size='no scaling' animation='slide' autoplay='false' interval='5′ control_layout='av-control-default' custom_class=" av_uid='av-1yowuipj']
[av_slide slide_type='image' id='23692′ video='http://' mobile_image=" video_ratio='16:9′ title=" link_apply=" link='lightbox' link_target=" av-medium-font-size-title=" av-small-font-size-title=" av-mini-font-size-title=" av-medium-font-size=" av-small-font-size=" av-mini-font-size=" av_uid='av-1y5os94n'][/av_slide]
[/av_slideshow]
Allegiant
[av_slideshow size='no scaling' animation='slide' autoplay='false' interval='5′ control_layout='av-control-default' custom_class=" av_uid='av-1w6mzx5j']
[av_slide slide_type='image' id='23693′ video='http://' mobile_image=" video_ratio='16:9′ title=" link_apply=" link='lightbox' link_target=" av-medium-font-size-title=" av-small-font-size-title=" av-mini-font-size-title=" av-medium-font-size=" av-small-font-size=" av-mini-font-size=" av_uid='av-6rz3cev'][/av_slide]
[/av_slideshow]
InterServer Portfolio
[av_slideshow size='no scaling' animation='slide' autoplay='false' interval='5′ control_layout='av-control-default' custom_class=" av_uid='av-1tyitrcn']
[av_slide slide_type='image' id='23694′ video='http://' mobile_image=" video_ratio='16:9′ title=" link_apply=" link='lightbox' link_target=" av-medium-font-size-title=" av-small-font-size-title=" av-mini-font-size-title=" av-medium-font-size=" av-small-font-size=" av-mini-font-size=" av_uid='av-1tds61lj'][/av_slide]
[/av_slideshow]
Sydney
[av_slideshow size='no scaling' animation='slide' autoplay='false' interval='5′ control_layout='av-control-default' custom_class=" av_uid='av-1rq04mdz']
[av_slide slide_type='image' id='23695′ video='http://' mobile_image=" video_ratio='16:9′ title=" link_apply=" link='lightbox' link_target=" av-medium-font-size-title=" av-small-font-size-title=" av-mini-font-size-title=" av-medium-font-size=" av-small-font-size=" av-mini-font-size=" av_uid='av-1r3ybdiv'][/av_slide]
[/av_slideshow]
Vertex
[av_slideshow size='no scaling' animation='slide' autoplay='false' interval='5′ control_layout='av-control-default' custom_class=" av_uid='av-1pk16dqv']
[av_slide slide_type='image' id='23697′ video='http://' mobile_image=" video_ratio='16:9′ title=" link_apply=" link='lightbox' link_target=" av-medium-font-size-title=" av-small-font-size-title=" av-mini-font-size-title=" av-medium-font-size=" av-small-font-size=" av-mini-font-size=" av_uid='av-62wqryv'][/av_slide]
[/av_slideshow]
Olsen Light
[av_slideshow size='no scaling' animation='slide' autoplay='false' interval='5′ control_layout='av-control-default' custom_class=" av_uid='av-1mxkvjmf']
[av_slide slide_type='image' id='23698′ video='http://' mobile_image=" video_ratio='16:9′ title=" link_apply=" link='lightbox' link_target=" av-medium-font-size-title=" av-small-font-size-title=" av-mini-font-size-title=" av-medium-font-size=" av-small-font-size=" av-mini-font-size=" av_uid='av-1mf2ex1z'][/av_slide]
[/av_slideshow]
Brittany Light
[av_slideshow size='no scaling' animation='slide' autoplay='false' interval='5′ control_layout='av-control-default' custom_class=" av_uid='av-1krfo94n']
[av_slide slide_type='image' id='23699′ video='http://' mobile_image=" video_ratio='16:9′ title=" link_apply=" link='lightbox' link_target=" av-medium-font-size-title=" av-small-font-size-title=" av-mini-font-size-title=" av-medium-font-size=" av-small-font-size=" av-mini-font-size=" av_uid='av-5m9spef'][/av_slide]
[/av_slideshow]
Blaskan
[av_slideshow size='no scaling' animation='slide' autoplay='false' interval='5′ control_layout='av-control-default' custom_class=" av_uid='av-5gpmrtj']
[av_slide slide_type='image' id='23700′ video='http://' mobile_image=" video_ratio='16:9′ title=" link_apply=" link='lightbox' link_target=" av-medium-font-size-title=" av-small-font-size-title=" av-mini-font-size-title=" av-medium-font-size=" av-small-font-size=" av-mini-font-size=" av_uid='av-1hy4aiyf'][/av_slide]
[/av_slideshow]
Activello
[av_slideshow size='no scaling' animation='slide' autoplay='false' interval='5′ control_layout='av-control-default' custom_class=" av_uid='av-1g0lmxlj']
[av_slide slide_type='image' id='23701′ video='http://' mobile_image=" video_ratio='16:9′ title=" link_apply=" link='lightbox' link_target=" av-medium-font-size-title=" av-small-font-size-title=" av-mini-font-size-title=" av-medium-font-size=" av-small-font-size=" av-mini-font-size=" av_uid='av-1fupmh2v'][/av_slide]
[/av_slideshow]
Ascend
[av_slideshow size='no scaling' animation='slide' autoplay='false' interval='5′ control_layout='av-control-default' custom_class=" av_uid='av-1dxbdhlj']
[av_slide slide_type='image' id='23703′ video='http://' mobile_image=" video_ratio='16:9′ title=" link_apply=" link='lightbox' link_target=" av-medium-font-size-title=" av-small-font-size-title=" av-mini-font-size-title=" av-medium-font-size=" av-small-font-size=" av-mini-font-size=" av_uid='av-1dfu8qnr'][/av_slide]
[/av_slideshow]
Hestia
[av_slideshow size='no scaling' animation='slide' autoplay='false' interval='5′ control_layout='av-control-default' custom_class=" av_uid='av-1bjl0irb']
[av_slide slide_type='image' id='23702′ video='http://' mobile_image=" video_ratio='16:9′ title=" link_apply=" link='lightbox' link_target=" av-medium-font-size-title=" av-small-font-size-title=" av-mini-font-size-title=" av-medium-font-size=" av-small-font-size=" av-mini-font-size=" av_uid='av-1b7zf31z'][/av_slide]
[/av_slideshow]
Coffeeisle
[av_slideshow size='no scaling' animation='slide' autoplay='false' interval='5′ control_layout='av-control-default' custom_class=" av_uid='av-1975mnjr']
[av_slide slide_type='image' id='23705′ video='http://' mobile_image=" video_ratio='16:9′ title=" link_apply=" link='lightbox' link_target=" av-medium-font-size-title=" av-small-font-size-title=" av-mini-font-size-title=" av-medium-font-size=" av-small-font-size=" av-mini-font-size=" av_uid='av-190pulqv'][/av_slide]
[/av_slideshow]
Bizlight
[av_slideshow size='no scaling' animation='slide' autoplay='false' interval='5′ control_layout='av-control-default' custom_class=" av_uid='av-16t997hz']
[av_slide slide_type='image' id='23704′ video='http://' mobile_image=" video_ratio='16:9′ title=" link_apply=" link='lightbox' link_target=" av-medium-font-size-title=" av-small-font-size-title=" av-mini-font-size-title=" av-medium-font-size=" av-small-font-size=" av-mini-font-size=" av_uid='av-16ku9pqv'][/av_slide]
[/av_slideshow]
Astrid
[av_slideshow size='no scaling' animation='slide' autoplay='false' interval='5′ control_layout='av-control-default' custom_class=" av_uid='av-42ezavr']
[av_slide slide_type='image' id='23706′ video='http://' mobile_image=" video_ratio='16:9′ title=" link_apply=" link='lightbox' link_target=" av-medium-font-size-title=" av-small-font-size-title=" av-mini-font-size-title=" av-medium-font-size=" av-small-font-size=" av-mini-font-size=" av_uid='av-146bzimv'][/av_slide]
[/av_slideshow]
GreatMag
[av_slideshow size='no scaling' animation='slide' autoplay='false' interval='5′ control_layout='av-control-default' custom_class=" av_uid='av-12exqlfb']
[av_slide slide_type='image' id='23707′ video='http://' mobile_image=" video_ratio='16:9′ title=" link_apply=" link='lightbox' link_target=" av-medium-font-size-title=" av-small-font-size-title=" av-mini-font-size-title=" av-medium-font-size=" av-small-font-size=" av-mini-font-size=" av_uid='av-11q4hyjb'][/av_slide]
[/av_slideshow]
Shop Isle
[av_slideshow size='no scaling' animation='slide' autoplay='false' interval='5′ control_layout='av-control-default' custom_class=" av_uid='av-1023y1dj']
[av_slide slide_type='image' id='23708′ video='http://' mobile_image=" video_ratio='16:9′ title=" link_apply=" link='lightbox' link_target=" av-medium-font-size-title=" av-small-font-size-title=" av-mini-font-size-title=" av-medium-font-size=" av-small-font-size=" av-mini-font-size=" av_uid='av-zqqmizb'][/av_slide]
[/av_slideshow]
Zerif Lite
[av_slideshow size='no scaling' animation='slide' autoplay='false' interval='5′ control_layout='av-control-default' custom_class=" av_uid='av-xr9h7lj']
[av_slide slide_type='image' id='23709′ video='http://' mobile_image=" video_ratio='16:9′ title=" link_apply=" link='lightbox' link_target=" av-medium-font-size-title=" av-small-font-size-title=" av-mini-font-size-title=" av-medium-font-size=" av-small-font-size=" av-mini-font-size=" av_uid='av-x6pd9hz'][/av_slide]
[/av_slideshow]
Rocked
[av_slideshow size='no scaling' animation='slide' autoplay='false' interval='5′ control_layout='av-control-default' custom_class=" av_uid='av-vhvre0n']
[av_slide slide_type='image' id='23710′ video='http://' mobile_image=" video_ratio='16:9′ title=" link_apply=" link='lightbox' link_target=" av-medium-font-size-title=" av-small-font-size-title=" av-mini-font-size-title=" av-medium-font-size=" av-small-font-size=" av-mini-font-size=" av_uid='av-v7r9th3′][/av_slide]
[/av_slideshow]
Riba Lite
[av_slideshow size='no scaling' animation='slide' autoplay='false' interval='5′ control_layout='av-control-default' custom_class=" av_uid='av-t7ddntj']
[av_slide slide_type='image' id='23711′ video='http://' mobile_image=" video_ratio='16:9′ title=" link_apply=" link='lightbox' link_target=" av-medium-font-size-title=" av-small-font-size-title=" av-mini-font-size-title=" av-medium-font-size=" av-small-font-size=" av-mini-font-size=" av_uid='av-so6i9g7′][/av_slide]
[/av_slideshow]
Simple Business WP
[av_slideshow size='no scaling' animation='slide' autoplay='false' interval='5′ control_layout='av-control-default' custom_class=" av_uid='av-qzclo5z']
[av_slide slide_type='image' id='23712′ video='http://' mobile_image=" video_ratio='16:9′ title=" link_apply=" link='lightbox' link_target=" av-medium-font-size-title=" av-small-font-size-title=" av-mini-font-size-title=" av-medium-font-size=" av-small-font-size=" av-mini-font-size=" av_uid='av-q9hqfuf'][/av_slide]
[/av_slideshow]
Blogger Theme
[av_slideshow size='no scaling' animation='slide' autoplay='false' interval='5′ control_layout='av-control-default' custom_class=" av_uid='av-opsknkn']
[av_slide slide_type='image' id='23714′ video='http://' mobile_image=" video_ratio='16:9′ title=" link_apply=" link='lightbox' link_target=" av-medium-font-size-title=" av-small-font-size-title=" av-mini-font-size-title=" av-medium-font-size=" av-small-font-size=" av-mini-font-size=" av_uid='av-o9p1bbr'][/av_slide]
[/av_slideshow]
Masonry
[av_slideshow size='no scaling' animation='slide' autoplay='false' interval='5′ control_layout='av-control-default' custom_class=" av_uid='av-282vibb']
[av_slide slide_type='image' id='23717′ video='http://' mobile_image=" video_ratio='16:9′ title=" link_apply=" link='lightbox' link_target=" av-medium-font-size-title=" av-small-font-size-title=" av-mini-font-size-title=" av-medium-font-size=" av-small-font-size=" av-mini-font-size=" av_uid='av-lvslq47′][/av_slide]
[/av_slideshow]
Sold WooCommerce
[av_slideshow size='no scaling' animation='slide' autoplay='false' interval='5′ control_layout='av-control-default' custom_class=" av_uid='av-k3nv0hj']
[av_slide slide_type='image' id='23719′ video='http://' mobile_image=" video_ratio='16:9′ title=" link_apply=" link='lightbox' link_target=" av-medium-font-size-title=" av-small-font-size-title=" av-mini-font-size-title=" av-medium-font-size=" av-small-font-size=" av-mini-font-size=" av_uid='av-jkubq2f'][/av_slide]
[/av_slideshow]
Minimalist
[av_slideshow size='no scaling' animation='slide' autoplay='false' interval='5′ control_layout='av-control-default' custom_class=" av_uid='av-hvu3xrr']
[av_slide slide_type='image' id='23718′ video='http://' mobile_image=" video_ratio='16:9′ title=" link_apply=" link='lightbox' link_target=" av-medium-font-size-title=" av-small-font-size-title=" av-mini-font-size-title=" av-medium-font-size=" av-small-font-size=" av-mini-font-size=" av_uid='av-halnd13′][/av_slide]
[/av_slideshow]
Basi.c
[av_slideshow size='no scaling' animation='slide' autoplay='false' interval='5′ control_layout='av-control-default' custom_class=" av_uid='av-f8jfzsn']
[av_slide slide_type='image' id='23716′ video='http://' mobile_image=" video_ratio='16:9′ title=" link_apply=" link='lightbox' link_target=" av-medium-font-size-title=" av-small-font-size-title=" av-mini-font-size-title=" av-medium-font-size=" av-small-font-size=" av-mini-font-size=" av_uid='av-f5djrrr'][/av_slide]
[/av_slideshow]
Magnifique
[av_slideshow size='no scaling' animation='slide' autoplay='false' interval='5′ control_layout='av-control-default' custom_class=" av_uid='av-d3x95lj']
[av_slide slide_type='image' id='23721′ video='http://' mobile_image=" video_ratio='16:9′ title=" link_apply=" link='lightbox' link_target=" av-medium-font-size-title=" av-small-font-size-title=" av-mini-font-size-title=" av-medium-font-size=" av-small-font-size=" av-mini-font-size=" av_uid='av-cpv4k8n'][/av_slide]
[/av_slideshow]
Public Opinion
[av_slideshow size='no scaling' animation='slide' autoplay='false' interval='5′ control_layout='av-control-default' custom_class=" av_uid='av-b04ap7b']
[av_slide slide_type='image' id='23726′ video='http://' mobile_image=" video_ratio='16:9′ title=" link_apply=" link='lightbox' link_target=" av-medium-font-size-title=" av-small-font-size-title=" av-mini-font-size-title=" av-medium-font-size=" av-small-font-size=" av-mini-font-size=" av_uid='av-a9jvz13′][/av_slide]
[/av_slideshow]
Iris
[av_slideshow size='no scaling' animation='slide' autoplay='false' interval='5′ control_layout='av-control-default' custom_class=" av_uid='av-8h36g53′]
[av_slide slide_type='image' id='23725′ video='http://' mobile_image=" video_ratio='16:9′ title=" link_apply=" link='lightbox' link_target=" av-medium-font-size-title=" av-small-font-size-title=" av-mini-font-size-title=" av-medium-font-size=" av-small-font-size=" av-mini-font-size=" av_uid='av-7vz6mfr'][/av_slide]
[/av_slideshow]
Globe
[av_slideshow size='no scaling' animation='slide' autoplay='false' interval='5′ control_layout='av-control-default' custom_class=" av_uid='av-m1tqwn']
[av_slide slide_type='image' id='23724′ video='http://' mobile_image=" video_ratio='16:9′ title=" link_apply=" link='lightbox' link_target=" av-medium-font-size-title=" av-small-font-size-title=" av-mini-font-size-title=" av-medium-font-size=" av-small-font-size=" av-mini-font-size=" av_uid='av-5muvg7r'][/av_slide]
[/av_slideshow]
Socute
[av_slideshow size='no scaling' animation='slide' autoplay='false' interval='5′ control_layout='av-control-default' custom_class=" av_uid='av-40b0e3b']
[av_slide slide_type='image' id='23728′ video='http://' mobile_image=" video_ratio='16:9′ title=" link_apply=" link='lightbox' link_target=" av-medium-font-size-title=" av-small-font-size-title=" av-mini-font-size-title=" av-medium-font-size=" av-small-font-size=" av-mini-font-size=" av_uid='av-3l3v15j'][/av_slide]
[/av_slideshow]
Mallow
[av_slideshow size='no scaling' animation='slide' autoplay='false' interval='5′ control_layout='av-control-default' custom_class=" av_uid='av-1faop2v']
[av_slide slide_type='image' id='23729′ video='http://' mobile_image=" video_ratio='16:9′ title=" link_apply=" link='lightbox' link_target=" av-medium-font-size-title=" av-small-font-size-title=" av-mini-font-size-title=" av-medium-font-size=" av-small-font-size=" av-mini-font-size=" av_uid='av-z9ndkn'][/av_slide]
[/av_slideshow]